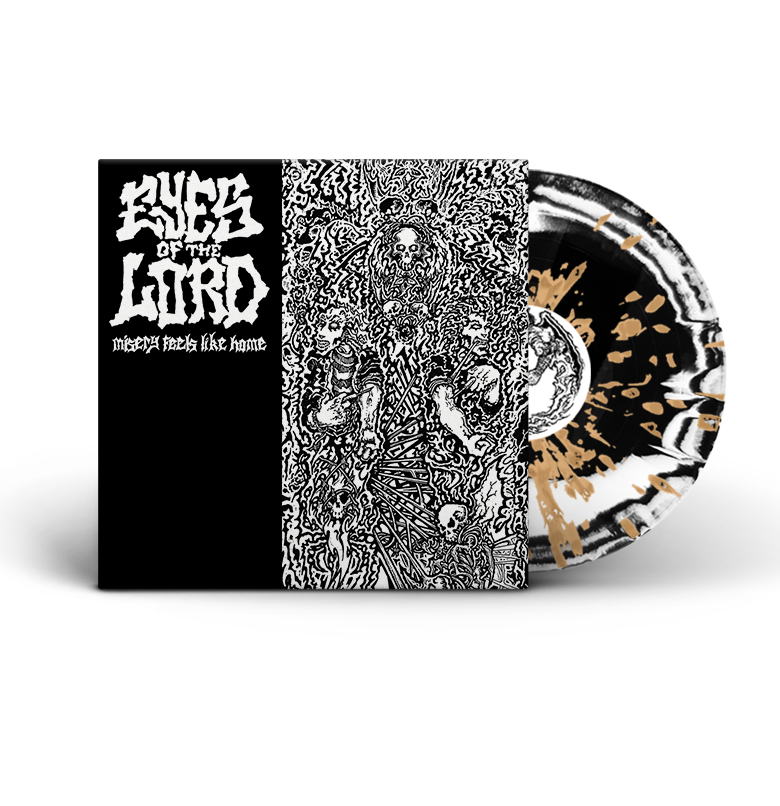 Eyes Of The Lord - Misery Feels Like Home
Color:
Black & White Mix w/ Metallic Gold Splatter
Two years after the release of the 12" EP "Call It War", Eyes Of The Lord return with "Misery Feels Like Home". Fifteen new tracks produced and engineered by Taylor Young of The Pit Recording Studio, Mastered by Brad Boatright of Audiosiege and featuring the artwork on DRAIN. Vinyl comes package in a gatefold jacket and is accompanied by a printed innersleeve, folded 24"x36" poster and a digital download.
TRACK LISTING
1-Survival
2-Should Be
3-Misery Feels Like Home
4-Three Parts Sad
5-Seventeen
6-Looking For An Enemy
7-Addicted To Suffering
8-Too Many Dead Friends
9-Bits
10-Mind Of The Page
11-Broken Hearts
12-Feels So Wrong
13-Relapse
14-Rakkasans (1/187th)
15-Tied Down
Pressing Info
200 - Camo Splatter
300 - Black & White with Metallic Gold Splatter
500 - Red, White & Blue Striped