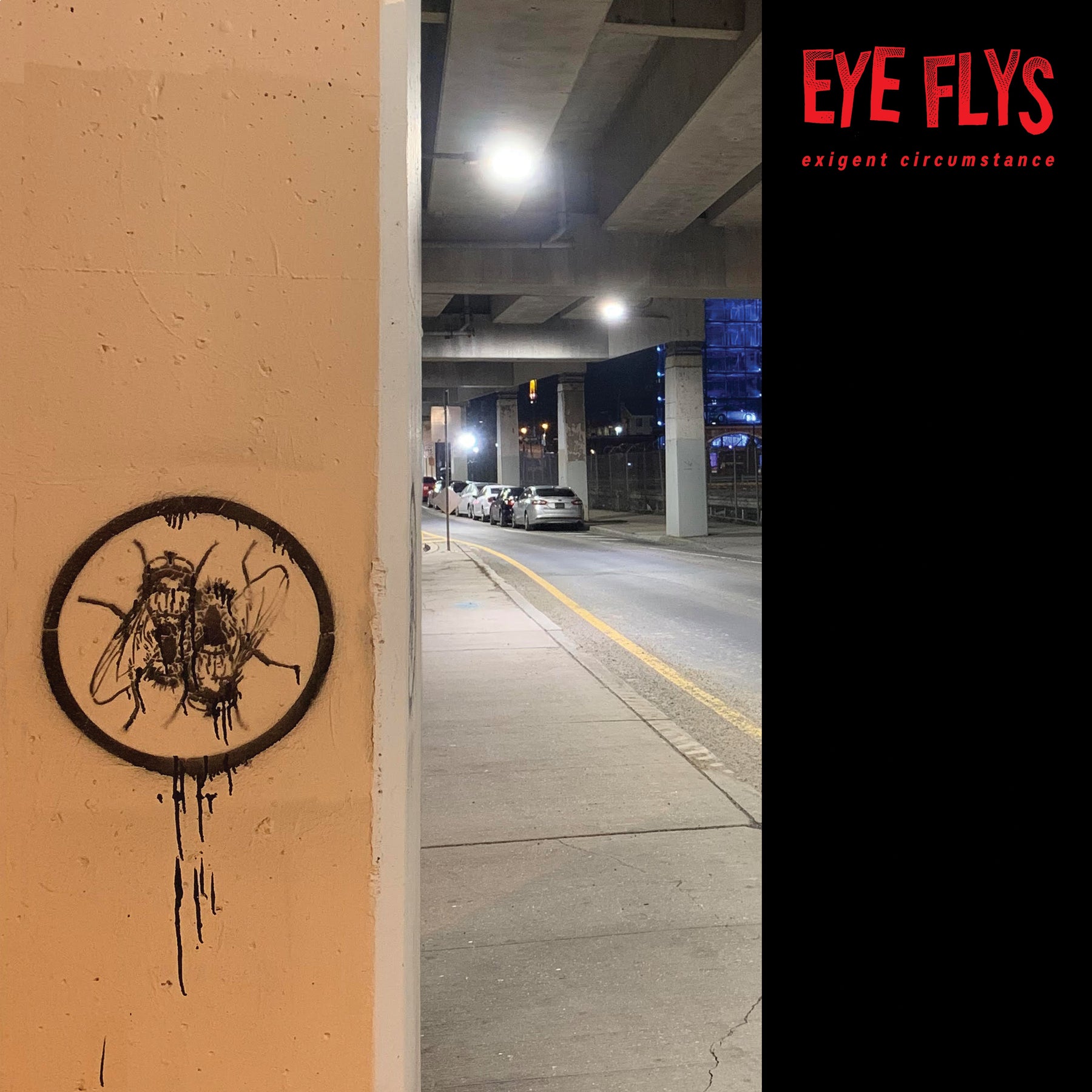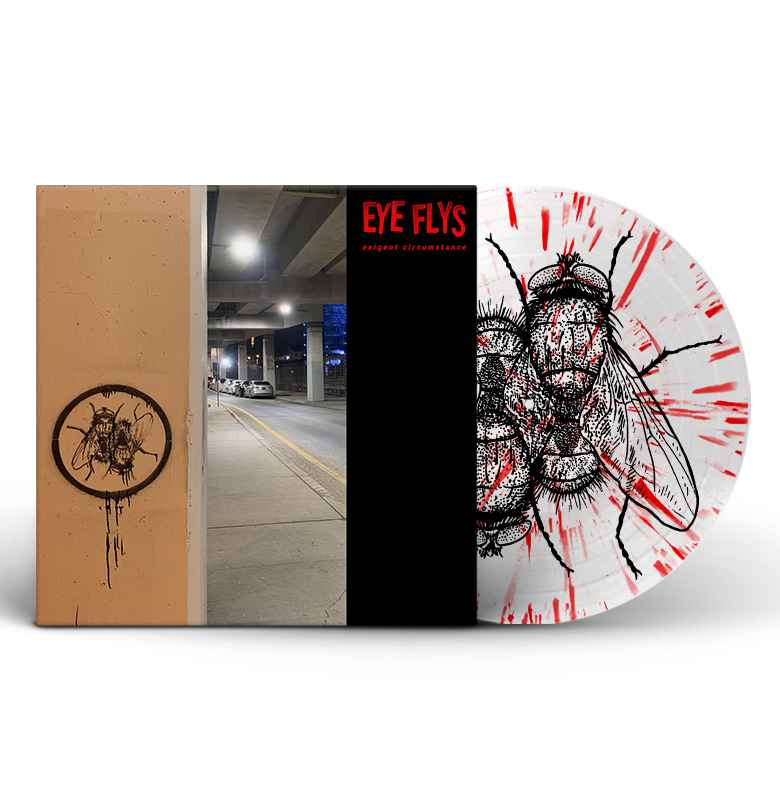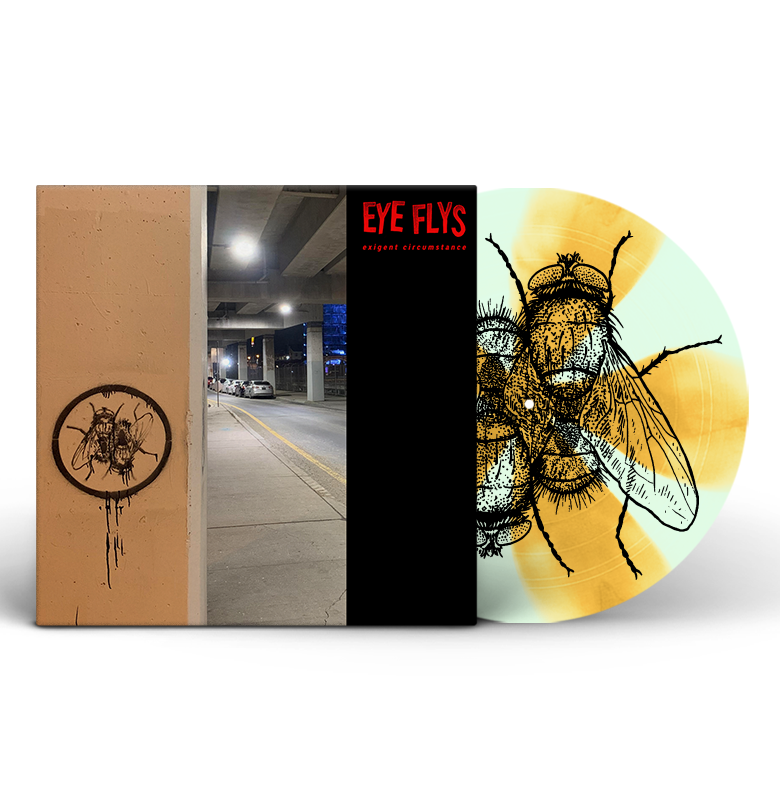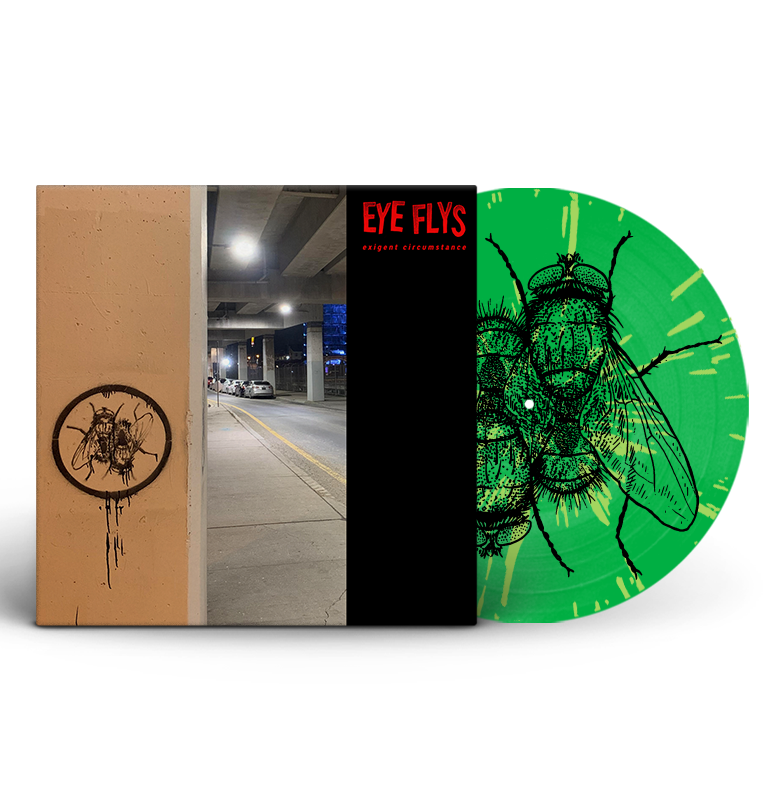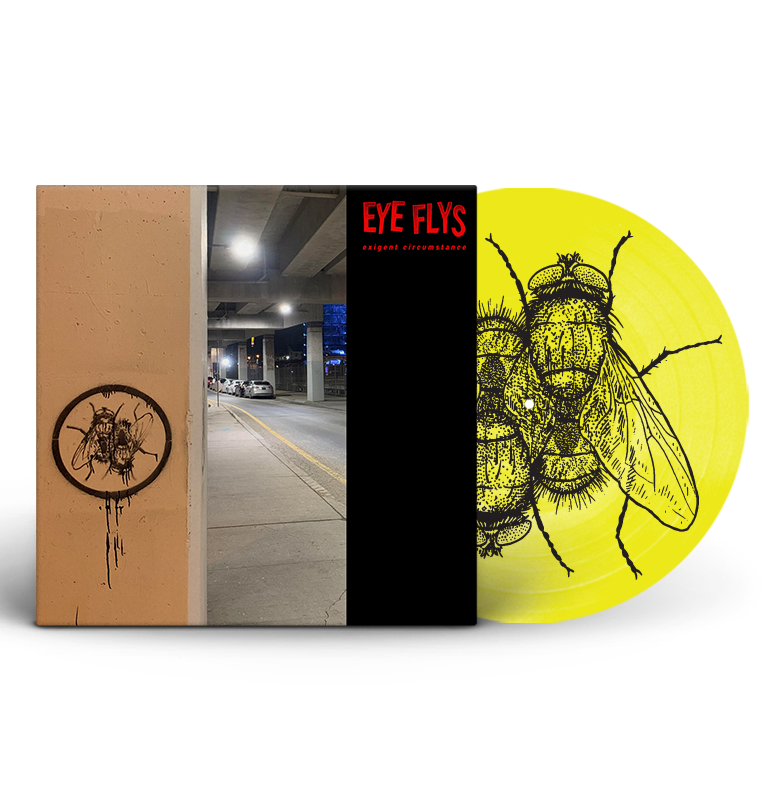 Eye Flys - Exigent Circumstance
Format:
LP - Clear with Red Splatter
Available for all EU/UK customers HERE
Exigent Circumstance, the new 12" EP from Eye Flys, features four new tracks accompanied by a screen printed b-side and fold over lp cover.
Eye Flys aren't here to comfort anyone. Instead, they make a hybrid of noise rock, metal, and punk ugly enough to go toe-to-toe with the darkness of the decaying society around us. That's not to say the music isn't fun. Just opposite, it's an exhilarating blast of catharsis in its purest form played by musicians whose individual pedigree spans Full of Hell, Backslider, and Triac. After attracting praise from Revolver, Invisible Oranges, and many more, the Philadelphia quartet—Jake Smith [guitar, vocals], Spencer Hazard [guitar], Kevin Bernsten [bass], and Patrick Forrest [drummer]—pummel with precision on their 2021 EP, Exigent Circumstance [Closed Casket Activities].
"We wanted to make it a little less refined and more gross," exclaims Jake. "It was a starkly different approach to the sound. We tried to make it a little noisier, more saturated, and fucked-up-sounding. I think we nailed that."
Following their 2019 debut EP Context, Eye Flys served up the caustic, corrosive, and critically acclaimed full-length, Tub of Lard, just as the Global Pandemic consumed 2020. Revolver hailed it as "excellent," and christened the group as "a nasty, gnarled noise-rock crew." Meanwhile, Heavy Blog Is Heavy christened it "an honest-to-goodness noise rock knuckle sandwich." With touring shutdown, the guys decided to jump back into recording, producing everything themselves. They absorbed the madness of the present day and surrounding world, using it as a catalyst for inspiration.
The title track "Exigent Circumstance" lights a conflagration of chugging rhythms and intense delivery. On the other end of the spectrum, "Edgar Suit" urges "fostering community and not running away from the responsibilities we have to each other in terms of accountability." Then, there's "Circular Motion." It revolves around a feedback squeal and hulking beat as a riff kicks down the door beneath one last gurgling vocal exorcism.
"It's not necessarily super representative of how I feel about the world all of the time, but an expression of the moment," he states. "I was feeling really nasty about everything and getting into fights with family members. I pulled myself out of it at some point. It felt representative of a larger failure among humans trying to be there for each other."
For as much as they reflect our current state of affairs, Eye Flys leave a lasting stain on heavy music.
Pressing Info
250 - Clear with Red Splatter
250 - Electric Blue & Beer Pinwheel
500 - Neon Green with Splatter
500 - Neon Yellow
Track Listing
1- Edgar Suit
2- Dead Larvae
3- Exigent Circumstance
4- Circular Motion