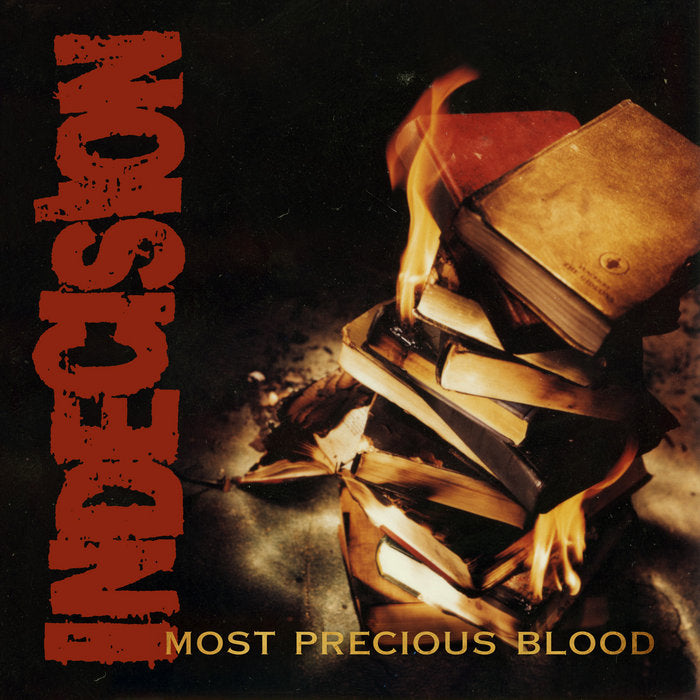 Indecision - Most Precious Blood
Format:
12" - Clear with Splatter
INDECISION Most Precious Blood was originally released in 1998 by Exit Records. This 90s hardcore classic has been reissued to include the entire Most Precious Blood recording session for the first time on one release. This release has been remastered by Brad Boatright of Audiosiege, repackaged in a gatefold jacket, and bonus material includes their tracks from The Fall Of Every Man split with Shai Hulud.

Track Listing: 
1. Dream Come True
2. This Time Tomorrow
3. Falling In Love Is Like Setting Yourself On Fire And Hoping You WonÍt Get Burned
4. The World Is Just Another Thing In My Way
5. Most Precious Blood
6. What Culture?
7. ...And You Wear Too Much Make-Up
8. Last Beat Of My Heart
9. False Prophet Preaching
10. Samaritan
11. Crucifix Escapist
13. No Place Like Home
14. How Far The Mighty Have Fallen
15. Making People Apologize For Accusing You Of Things You Actually Did